Sharing my post this week from Women Writers, Women's Books 
FB page,
on the importance of location in the novels I write.
 What are some of the favourite locations from books you have read?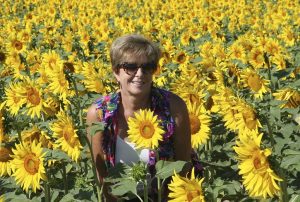 This may sound like an intro for a real estate ad, but not this time. Rather it's an intro to considering the importance of location in stories. The sense of 'place' is often vital to the heart of a novel and, speaking from a personal perspective, it's absolutely essential to the stories I want to share with readers.
My first novel, The Bridge Club, is set in Canada with locations ranging from the pastoral Eastern Townships of Quebec to the stunning Coast Mountains in British Columbia. When I wrote it, I was focussed more on character development since that is what drives this story. The fine details of the locations were secondary.
Not so, when I began to write The Promise of Provence. I knew I had two primary goals. One was to write a meaningful plot with complex characters, to which women over fifty would relate.
The other was to share the love affair I have had with the south of France all of my life. There was no doubt in my mind that I wanted the reader to feel they were in settings with the characters in every respect. I hoped they would see, taste, smell, feel (as in touch) and even hear everything, just as the characters did.
In other words, all senses were employed.
That first Provence novel turned into Book 1 of the Love in Provence series, in good part because of the love my readers felt for the setting. Of course they became engaged with the characters as well, but it became clear that the majority of my readers are devoted Francophiles. They write and tell me they are transported by the stories and that's my greatest reward.
When a woman living on a remote farm in Iowa writes and says, "Thank you for taking me somewhere I know I will never go in my life," I know my work is done. My readers travel without packing or passports!
To continue reading, please click here.